In this issue
Upcoming Workshops
Writing Good Multiple Choice Test Items – Teaching Workshop
Monday, August 18
11:30am-1:00pm
Hands-on PowerPoint Clinic (Faculty Only) Teaching Workshop
Monday, August 18
2:00pm-3:30pm
Facilitating Difficult Discussions – Teaching Workshop
Tuesday, August 19
11:30am-1:00pm
Teaching Human Beings:
Strategies for Reducing Students' Classroom-Based Anxieties
Tuesday, August 19
2:00pm-3:30pm
CFT BLOG
Check out these recent posts to our blog.

Coordination and Coherence: Behind the Scenes of a Multi-Institution MOOC
The Mindful PhD: Sitting Down & Staying Still
Curricular Redesign with the CFT
Reflections from SoTL Scholar Hasina Mohyuddin
The Mindful PhD: A Room of One's Own
Follow Us!

Follow the CFT on Facebook
and Twitter!
Get the latest information about events, resources, and news from the CFT on Facebook and Twitter. You can "like" our Facebook page, which means that the latest CFT news will appear in your Facebook news feed. You can also "follow" the CFT on Twitter to read the latest news. (If you're not using Twitter, here's a three-minute video that explains why you might want to.)
Subscribe
Not a member of the CFT News and Events LISTSERV? Subscribe now to receive future newsletters.
Archives
August 2014

From the Director

Several years ago, I read about a line of research in mathematics education that immediately captured my attention.  The research indicated that reminding female students of their gender before they took a math exam tended to decrease their exam performance in a statistically significant way.  The reminder could be very subtle, such as having students check a box at the top of the exam indicating their gender. I was amazed that such a small trigger could have this kind of effect.

The term for this phenomenon is stereotype threat, the idea that in certain moments we may fear confirming a stereotype about a social group to which we belong.  There's a stereotype that female students aren't as good at math as male students.  Simply reminding female students of their gender before they start a math exam "activates" that stereotype.  The worry that she will confirm that stereotype produces enough anxiety in the student to inhibit performance—even among very capable, highly confident students.  This phenomenon is not limited to women in math—any group that is negatively stereotyped can experience stereotype threat.

This summer, several members of the CFT staff read Whistling Vivaldi, a comprehensive and engaging overview of stereotype threat by one of the leading researchers in the area, Claude Steele.  The book is an excellent reminder that the social environment of a classroom has a significant effect on student learning.  Universities like Vanderbilt are reminded frequently by students, faculty, and the public that they should provide meaningful and equitable learning opportunities for their increasingly diverse student populations.  For these reasons, we are exploring the theme of "Teaching, Difference, and Power" at the CFT this year.

In the coming year, the CFT will share and explore ways that all instructors can create more inclusive classrooms, ones in which every student is welcome to fully participate in learning, as well as strategies for teaching about difference and power when those issues are on the syllabus.  Look for a series of activities on this theme, including teaching visits and workshops, blog posts and online teaching guides, faculty and graduate student reading groups on race and teaching, and a spring semester symposium.

We hope you'll join us for these important discussions, the first of which will take place next Tuesday, August 19th.  We're offering two Faculty Teaching Workshops on the theme next week: "Facilitating Difficult Discussions" and "Teaching Human Beings: Strategies for Reducing Students' Classroom-Based Anxieties."
Click here for more information or to register.

Then, on September 2nd, sociology professor Larry Isaac will host a Faculty Teaching Visit in his course "Change and Social Movements in the Sixties," during which Larry's students will consider the Nashville Civil Rights movement.  In the post-visit discussion, we will discuss how Larry's combination of discussion, lecture, and documentary film footage provides a model of how to approach teaching issues of difference and power.
Click here for more information or to register.

Be sure to check our newsletter each month for details on further "Teaching, Difference, and Power" activities and resources.  And, as we look ahead to the coming academic year, please let me know if the CFT can be of service to you or your department or program on issues of difference and power in the classroom or any other aspect of teaching and learning.

Reflections from SoTL Scholar Abbey Mann
"Scholarly teaching is what every one of us should be engaged in every day that we are in classroom, in our office with students, tutoring, lecturing, conducting discussions, all the roles we play pedagogically. Our work as teachers should meet the highest scholarly standards of groundedness, of openness, of clarity and complexity. But it is only when we step back and reflect systematically on the teaching we have done, in a form that can be publicly reviewed and built upon by our peers, that we have moved from scholarly teaching to the scholarship of teaching."  -Lee Shulman, 2004
SoTL (the scholarship of teaching and learning) is an academic movement in which an instructor investigates student learning with a scholarly question in mind about "what works" or "what is" (what it looks like) in the classroom. The challenge, as posited by Shulman (above), is moving towards SoTL , not just scholarly teaching. SoTL investigates how we foster student learning through our teaching approaches by asking good questions and gathering evidence from students about their learning, our teaching practices, and often discipline-specific challenges.  Then, we share our findings with the greater academic community.  In this way, SoTL is a collection of evidence-based conversations about teaching and learning. Read reflections from Abbey Mann (Human & Organizational Development) below:
" SoTL gave me the opportunity to systematically examine an element of my teaching practice and reflect on this process and its outcomes with peers engaged in a similar practice.

There were so many beneficial pieces to participating in SoTL including the support for this research by others who value critically examining and improving pedagogy, having protected time to work on this project (both in SoTL meetings and in preparation for them), and connecting to a network of peers with similar interests."

— Abbey Mann



The CFT invites applications for the Scholarship of Teaching and Learning (SoTL) Scholars Program for the 2014-15 academic year. Deadline for applications is Monday, August 25th. For more information and to apply, visit the SoTL Scholars Program web page.
CFT Proudly Welcomes the 2014 Cohort of Junior Faculty Teaching Fellows!
This year's Junior Faculty Teaching Fellows are, left to right,
Jesse Blocher (Finance), John Bradley (English), Lily Claiborne (Earth and Environmental Sciences),
Alex Da Fonte (Special Education), Ken MacLeish (Medicine, Health, and Society and Anthropology), Dan Morgan (Earth and Environmental Sciences), Haerin Shin (English),
and Pietro Valdastri (Mechanical Engineering).

Research by Robert Boice (Advice for New Faculty, 2000) and others indicates that junior faculty often find teaching the most challenging and time-consuming part of their jobs. This is why the CFT is dedicated to helping all junior faculty become quick starters by offering an array of workshops, working groups, and consultation opportunities, programs that can result in more successful and enjoyable teaching experiences.

Primary among the CFT's junior faculty programs is the Junior Faculty Teaching Fellowship, which provides its recipients with a more structured faculty development experience complete with consultations, course design seminar, peer education, and senior faculty mentorship. This program not only helps its fellows develop an understanding of best teaching practices across the disciplines, but also assists them in their professional growth by helping them hone their abilities to balance teaching and research, improve their materials for review, and build a collaborative culture of teaching at Vanderbilt.

Over the coming months, the CFT newsletter will highlight the work of this year's Junior Faculty Teaching Fellows. Each month a fellow will be featured discussing his or her teaching philosophy and interests.

Teaching Workshops to Help You Prepare for Fall Courses
During the week before classes begin, the CFT will be offering the following workshops for new and returning faculty:
Writing Good Multiple Choice Test Items
Date: Monday, August 18
Time: 11:30am-1:00pm
Location: Center for Teaching
Facilitator: Cynthia Brame, CFT Assistant Director

Constructing exams that target the learning we want for our students can be a challenge. Many of us turn to multiple choice items to create versatile, reliable, and efficient measures of our students' learning. To maximize the benefit of multiple choice items on exams, we have to make sure that test items target our particular learning objectives—and avoid constructions that tip off the "test-wise" or introduce difficulty that is unrelated to the learning goals. In this workshop, we will consider good practice in constructing multiple choice items and will practice revising items to target particular learning goals. Participants are invited to bring their own multiple choice items to workshop.

REGISTER FOR THIS WORKSHOP
Hands-on PowerPoint Clinic
Date: Monday, August 18
Time: 2:00pm-3:30pm
Location: Stevenson Center, Room 2200 See map
Facilitator: Rhett McDaniel, CFT Educational Technologist

We have all experienced the pain of a bad PowerPoint presentation. And even though we promise ourselves never to make the same mistakes, we can still fall prey to similar PowerPoint traps. The good news is that your PowerPoint presentation doesn't have to be boring. In this hands-on session, you will practice working with the slide master, importing and adjusting photos, adding audio and video, and creating appropriate slide transitions and animations. Come learn how to keep your PowerPoint slide shows visually appealing and interesting and make your classroom presentations stand above the crowd!

REGISTER FOR THIS WORKSHOP
Facilitating Difficult Discussions
Date: Tuesday, August 19
Time: 11:30am-1:00pm
Location: Center for Teaching
Facilitator: Joe Bandy, CFT Assistant Director

Leading a discussion that enhances student learning can be a challenge in any context. However, when they involve sensitive subjects or are likely to provoke high levels of anxiety or conflict among students, they can be even more difficult. In this workshop, we will explore general methods for facilitating discussion, and particular strategies for leading and managing these "difficult discussions."

REGISTER FOR THIS WORKSHOP
Teaching Human Beings:
Strategies for Reducing Students' Classroom-Based Anxieties
Date: Tuesday, August 19
Time: 2:00pm-3:30pm
Location: Center for Teaching
Facilitators: Nancy Chick, CFT Assistant Director and David N. Sacks, Psychological & Counseling Center, Associate Director

Students at Vanderbilt experience a variety of stresses—academic, identity-based, interpersonal, and more. We are not therapists, but we do teach whole human beings who bring these anxieties to their coursework and the classroom. In this workshop, participants will learn simple, classroom-appropriate strategies that can minimize these emotions that interfere with student learning. For example, framing high-stakes tasks just a little differently can redirect this stress and free up students' mental capacity to do their best. Participants will select and prepare the strategies most applicable to their courses. Resources for more serious situations will be provided, but the workshop will focus on activities most relevant to learning and to the classroom.

REGISTER FOR THIS WORKSHOP
Announcing the New Teaching Affiliates for 2014
This year's graduate student Teaching Affiliates are, left to right,
Faith Barter (English), Karen Childress (Economics), Sam David (Teaching and Learning),
Mary Dockery (Biomedical Engineering), Kristin Droege (Chemistry),
Jane Hirtle (Psychology and Human Development), Mary Keithly (Chemistry),
Tatiana McInnis (English), Lauren Campbell (Astronomy), Faizan Zubiar (Chemical Engineering).
The Center for Teaching is excited to announce the Teaching Affiliates for 2014. Teaching Affiliates create and facilitate sessions for TA Orientation, an event that helps prepare new TAs to launch their careers as junior teachers at Vanderbilt. At TA Orientation, Teaching Affiliates work with groups of new TAs in their own or related disciplines to help prepare the TAs for common challenges related to grading, office hours, or discipline-specific pedagogies. Their thoughtful work helps make the CFT's biggest annual event a success.
From the Stacks...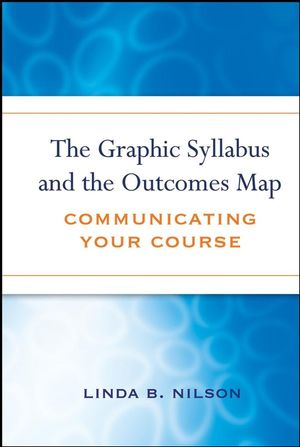 The Graphic Syllabus and the Outcomes Map: Communicating Your Cour
by Linda Nilson, former director of the Center for Teaching


This book shows college instructors how to communicate their course organization to students in a graphic syllabus—a one-page diagram, flowchart, or concept map of the topical organization—and an outcomes map—a one-page flowchart of the sequence of student learning objectives and outcomes from the foundational through the mediating to the ultimate. It also documents the positive impact that graphics have on student learning and cautions readers about common errors in designing graphic syllabi.
Available in the Center for Teaching library.